Back to People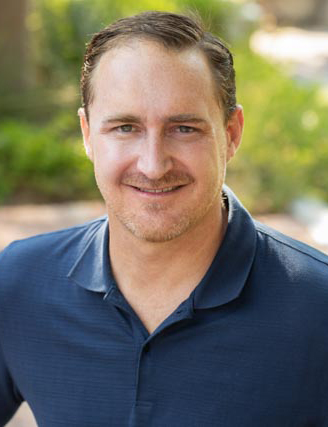 Rhett Noseck
Rhett Noseck obtained a Bachelor of Science in International Business from Pepperdine in 2000 and received his Master of Architecture from UNLV in 2013. Rhett has an interesting career having started the company Complex Solutions, Inc. in 2000 to prepare Reserve Studies for Homeowner's Associations. To help fund the start-up, Rhett performed in the Buccaneer Bay Sea Battle at the Treasure Island Hotel & Casino and then performed in the Sirens of TI production as a Pirate for 12 years. Following his performances, Rhett founded Lost Boy Productions LLC, a live show production company, which took him to such exotic locations as St. Maarten, Netherlands and Doha, Qatar. As performing has become historical feature of his career, architecture has become the primary focus with fine woodworking taking the passenger seat. Rhett brought his varied and unique experience to LGA in 2014.
 "Once I landed in Las Vegas, I spent the majority of my spare time honing the craft of fine woodworking," Rhett explained. "This has been my favorite hobby for as long as I can remember. I might drive my wife, Tara, crazy with the loud power tools in the garage, but she tends to like the result when she gets a new piece of furniture. My young boy Nixon has a constant curiosity with the tools in the wood shop and how they are used to turn wood into beautiful forms of furniture.  My excitement for his future grows every day as I watch him learn and grow.  Sydney who is Nixon's newborn baby sister, is the newest edition to our family.  As Sydney quickly becomes the true light of my life, she redefines the reason why I am here every time I look at her.  Aside from family being the most important thing in my life, for fun, I like to make spontaneous trips to the lake, ocean, mountains or Mexico to windsurf, ski, mountain bike, and eat carne asada tacos. I have always believed that the best path into the future is striving to conquer all my own fears."
Favorite Project Ingredients: A good site with interesting geography, deep history, elements that are conceptually interesting, and a client that is excited to explore all the possibilities.
Something You Didn't Know: The number one thing on my bucket list is… I must sail around the world (at least once) before I die. I walked away from a broken neck. And, I've been rescued at sea. 
Friends: Family, architecture, traveling, sailing, skiing, backpacking, windsurfing, mountain biking, wind, water, waves, woodworking and new projects.
Foes: Complaining, wasting time and blame.
"Well done is better than well said." – Ben Franklin