Current Webinars
Fireside Chat: Curating Great Experiences | April 22, 2021 | 4-5 pm (PST)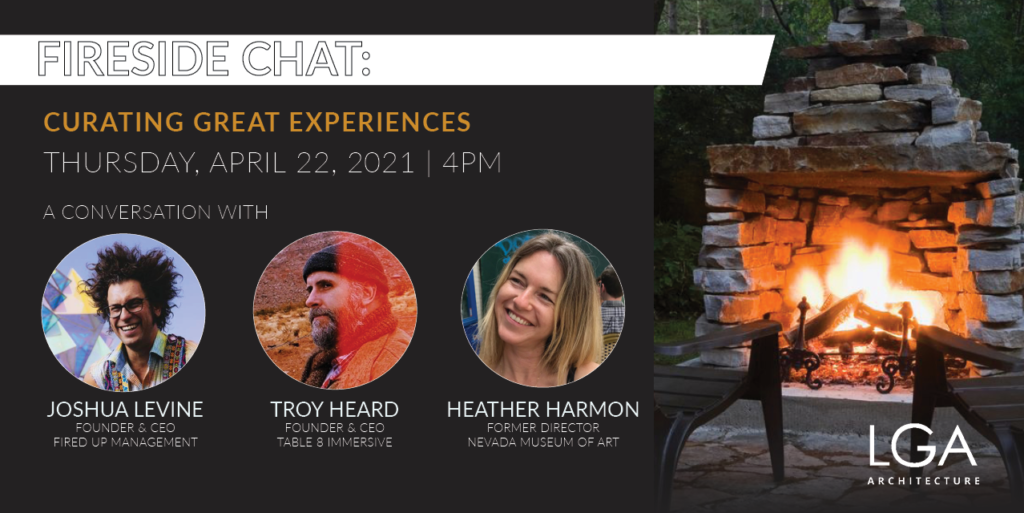 Great memories do not happen by chance. Over the past few months, we have explored how experiences are created in the mind of the visitor and how we can transform the experience through design and education. Our next Fireside Chat will explore the quality and distinction of curating experiences through immersive, performing, and visual art. Please join us for "Curating Great Experiences" to get a sneak peek of new installations in the works. We will hear from the following Experience Curators:
Joshua Levine, Founder & CEO, Fired Up Management
Troy Heard, Founder & CEO, Table 8 Immersive
Heather Harmon, Former Director, Nevada Museum of Art, Las Vegas
---
Archive
Fireside Chat: Creating Transformative Experiences | January 28, 2021
---
Fireside Chat: Transformation in Today's Experience Economy | November 19, 2020
---
Fireside Chat: Urban Planning – The Secret Weapon for Battling Climate Change | October 8, 2020
---
Fireside Chat- What to Expect from the Great American Outdoors Act | Thursday, August 27, 2020
---
New World, New Experiences for our Cultural Institutions | Thursday, August 13, 2020
---
Fireside Chat – Normalizing a New Education: Looking at Tomorrow's Classroom | Thursday, July 30, 2020
---
Fireside Chat- What's new in Parks & Recreation | Thursday, July 16, 2020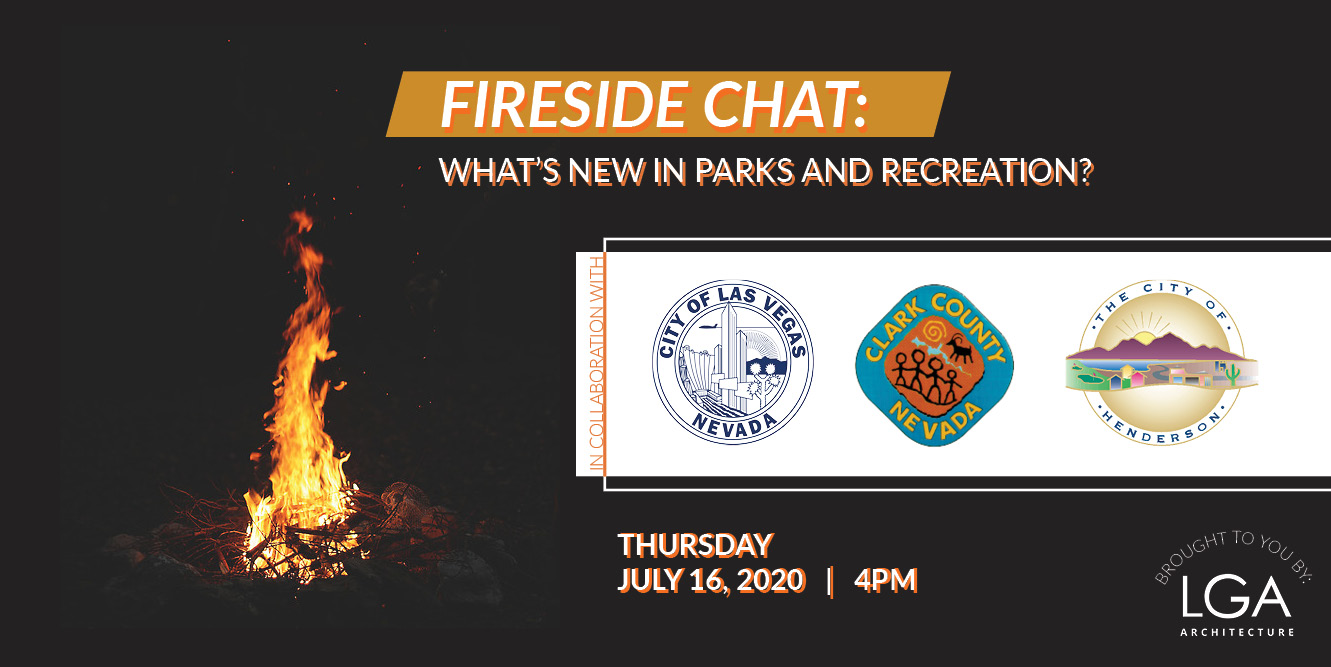 Unfortunately, due to technical difficulties, the webinar recording is unavailable.
However, we have created an event synopsis for download here:
https://lgaarchitecture.com/wp-content/uploads/2020/07/Fireside-Chat-Synopsis-Parks-and-Recreation-Directors.pdf 
We have also included a pre-drafted letter to be sent to your commissioner identifying the importance of funding our parks.
https://mcusercontent.com/519311028cee37067f7be67a2/files/7f4eca9e-160d-45f7-b9d8-bcc30d29cf6b/Letter_to_Council_Commissioner.docx
---
Fireside Chat- Driving New Revenue in the New Normal | June 10, 2020
---
Fireside Chat – Cultural Conversations, Reopening our Institutions |  May 7, 2020
---
Bringing the World Back to Your Venue |  May 1, 2020