Back to People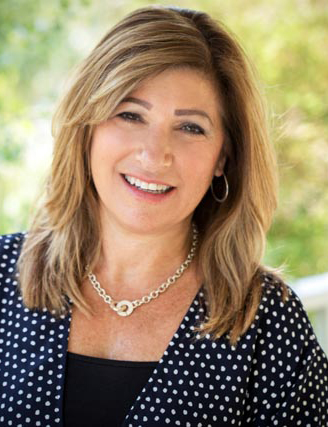 Michelle Rimler, IIDA
Michelle Rimler has a passion for creating beautiful and functional interior environments. She received an AA degree in Communications from the Fashion Institute of Design and Merchandising in 1987 and a Bachelor of Arts in Interior Design from the Academy of Art University of San Francisco in 2016. Michelle joined LGA in 2014. She has diverse industry experience and has engaged clients to develop and interpret business objectives into exciting visual concepts for over 25 years. She has been responsible for strategic visual planning, design and design development, branding, conceptual planning and project management. She serves on LGA's "Fun Committee" and has been actively engaged in the firm culture. Michelle has worked on all of LGA's projects since she joined the firm.
Michelle Rimler volunteers for the Juvenile Diabetes Foundation, Catholic Charities and serves on the International Interior Design Association Southwest Chapter's organization (IIDA) for Las Vegas market designers. As a leader and member of the organization, she advocates for student advancements in education, design excellence, community legislation, leadership, accreditation, and giving back through philanthropic projects and community outreach. She strives to increase the value and understanding of Interior Design as a profession that enhances business value and positively impacts the health and well-being of people's lives every day. 
"My favorite moments," Michelle said, "are spent with my amazing husband and terrific children. I was called to the desert from the city life of Los Angeles after my career established a secure foundation concentrated in retail design. My focus was on the function and flow of retail store space. My career moved me 300 miles away to a more focused life balanced with family, outdoor sports and a healthy lifestyle. Much of my personal life has been spent on a work hard/play hard philosophy. I was raised with a strong work ethic and an authentic culture I can only wish has trickled down to my sweet children."
Favorite Project Ingredients: The passion of collaborating with a group of talented individuals who respect each other, respect the work and exceed our clients' expectations.
Something You Didn't Know: I enjoy spending free time volunteering at non-profit organizations committed to helping those in need. Some in Las Vegas are Catholic Charities, JDRF (Juvenile Diabetes & Research Foundation) Nevada Chapter and Soles for Souls. Service is the action of helping or doing work for someone. Behaviors like compassion, altruism and heroism are all service-oriented. Philosopher physician Albert Schweitzer once said, "The only ones among you who will be really happy are those who have sought and found how to serve and take charge of increasing your resilience and sense of calm amid life's chaos.
Friends: My loving husband and priceless children, wonderful family, and of course, my colleagues and those treasured relationships I have built through IIDA and the interior design Las Vegas market, the books that support my ongoing learning and my 35mm DSLR.
Foes: Negative personalities, anti-fashionistas, white pumps and those who don't value hard work.
"Love what you do, do what you love. Thrive: to grow vigorously, flourish."