Back to People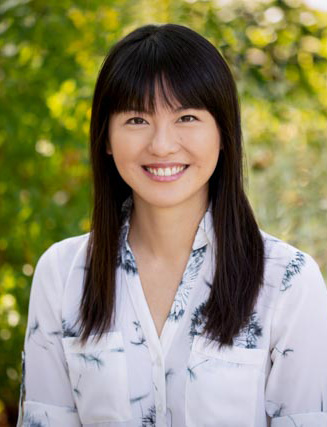 Alexia Chen, AIA, LFA, NCARB
Alexia Chen is a project architect at LGA. She is passionate about creating a better world through the built environment. With a background in visual and performing arts, she has an eye for design, but strives for a balance between aesthetics, functionality, environmental impact, and user experience. Alexia emerges as a natural leader in a collaborative team setting. She excels in setting the project vision, aligning goals with stakeholders, and executing the plans with a team of experts. 
She joined LGA in 2013 after receiving her Master of Architecture degree from UNLV as an "Outstanding Graduate", a recognition for her leadership as the project manager of the UNLV team which won second place in this Department of Energy international competition. Alexia also received USGBC Nevada "LEEDership Award" and Southern Nevada Home Builders' Association "Outstanding Achievement". She spoke about this project at the National Clean Energy Summit 5.0 in 2012. 
With a mission to further the local enthusiasm for environmental design, Alexia became a co-facilitator for the Living Building Challenge Collaborative in Southern Nevada, a local group of the International Living Future Institute. She is also an active member of the AIA Las Vegas Chapter's Committee on The Environment. Alexia serves as the Board President for Vegas Theatre Company.
"I was raised in the urban center of Taipei, Taiwan, where people experience architecture and spaces very differently. For me, the greatest pleasure is to wander along the streets encountering shops and discovering hidden places full of cultural or natural beauty. Las Vegas is heading in that direction and I hope to contribute to making it a more enjoyable place."
Favorite Project Ingredients: Daylight, translucency, texture, ambience, culture, research, details, functionality within aesthetics and dedicated people.
Something you didn't know: I am a huge fan of Chinese martial arts novels and secretly want to write one.
Friends:  Bunnies, books, beaches, clear blue skies, ice-skating
Foes: Negative attitudes, suburbia, fast-food, cold weather and typhoons.
"Learn the rules like a pro, so you can break them like an artist."
– Pablo Picasso