Back to People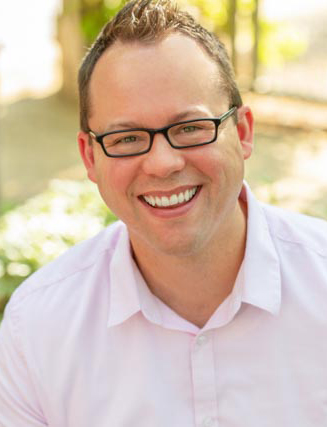 Chris Mueller, Assoc. AIA
Chris Mueller holds a Bachelor of Science Degree in Architecture from the University of Nevada Las Vegas and is currently working on his Master Degree in Architecture. He started working in the profession in 2006. Chris joined LGA in 2016 as a Project Designer and immediately jumped into the firm's culture serving on the "Fun Committee." Chris enjoys collaborating with his team as well as clients and believes that talented groups of like-minded people can achieve any goal and at the same time inspire creativity to discover solutions from multiple perspectives. Chris is a member of the Vegas Young Professionals and volunteers for Three Square in his free time.
"When I'm not working," Chris said, "you will surely find me spending valuable time with my beautiful wife Ashley, my energetic son Austen, and my lovable daughter Elle. I look forward to quick trips to the Utah wilderness to get away from the city. I enjoy hand-rendering, painting (oil, acrylic, watercolor, airbrush), fly fishing, wood carving, racquetball and golf. I'm not sure that I'd believe anyone who claims to have all of the answers and I always try and treat every day as an opportunity to learn something new."
Favorite Project Ingredients: Clients who are enthusiastic and accepting of new ideas, integration of natural daylight and, whenever possible, well-shaded, outdoor green spaces.
Something You Didn't Know: I once lived in the small (and slightly quirky) town of George, Washington. Home of the world's largest cherry pie!
Friends: Genuine people with an honest smile, and a skillfully crafted Old Fashioned.
Foes: A Las Vegas windstorm in the brutal August heat.
"Hang in there." – the cat from inspirational posters