Back to People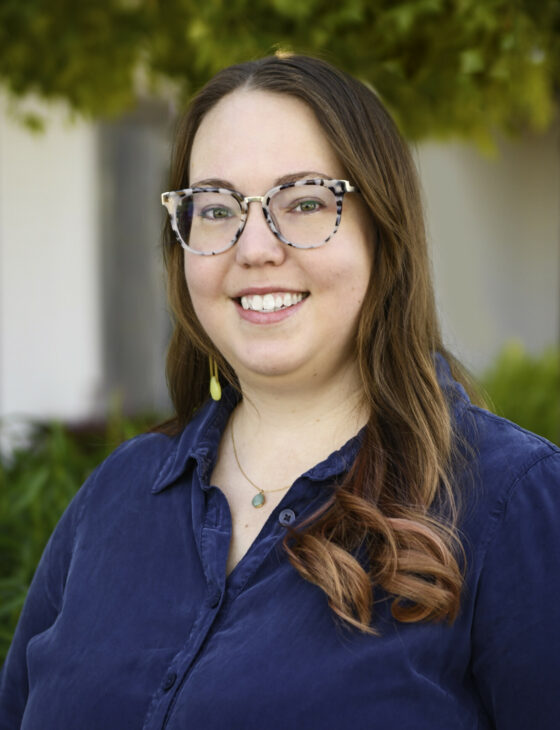 Teresa Mears, AIA, ASID, WELL AP
Teresa grew up in the small town of Fredonia, Kansas and found architecture almost by accident. When choosing a college major, she couldn't decide between engineering and art education and after (agonized) research decided architecture might be a good compromise. This led her to Kansas State University, where she received a Master of Interior Architecture and Product Design giving her a unique perspective that led to her dual professional licensure.
Because of this background, Teresa believes that good design thinking starts with the human experience combined with genuine collaboration can solve problems at any scale. Teresa joined LGA as a Project Architect in 2022, drawn by these shared goals. When not at work she enjoys making things and going on hikes with her husband and dog.
Favorite Project Ingredients: Collaboration, playfulness, diverse perspectives, nature, honesty.
Something You Didn't Know: My thesis project was a treehouse.
Friends: Nice paper, travel, reading and re-reading, alignment, the spark people get when talking about their niche interest.
Foes: Sad ballpoint pens, willful ignorance, spaces without color.
"To create, one must first question everything." – Eileen Gray