Back to People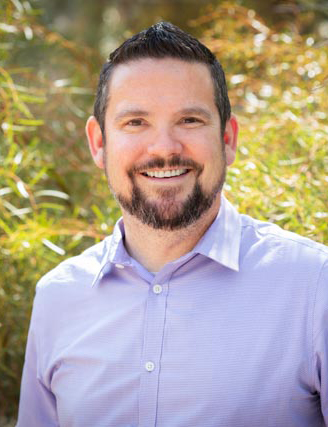 Lance Kirk, AIA, LEED AP, NCARB
Lance Kirk has always had a passion for sustainable and environmental design and believes holistic systems are key to sustaining the built environment and designing better buildings. He joined LGA in 1995 after graduating from UNLV's School of Architecture program. In 2001, he received his Master of Architecture degree from UNLV. Soon after graduating, Lance founded the AIA Las Vegas Committee on the Environment (COTE) and served as the founding Chairmen. This experience lead him to participate with a small group of grassroots activists, which aided Lance in co-founding the Nevada Chapter of the U.S. Green Building Council where he served as the founding President. Lance is currently a Board Member of AIA Las Vegas and is the Board Chairman for the Nevada Conservation League. Lance has worked on many of LGA's most significant projects.
"I lived in Reno until I was ready to fly the coop and head south, which was after I graduated from Reno High School," Lance said. "When I am not working, I spend time biking and keeping busy with my two kids. We try to enjoy the outdoors by hiking, biking and traveling. I am my neighborhood association (West Huntridge) president where I hope to play a role in revitalizing the downtown neighborhood I have lived in for more than 15 years. One of my dreams within the next few years is to develop a community-based, mixed-use, project within my neighborhood. I also hope to find a mid-1960s VW Microbus soon so I can turn it into a solar electric car. Call me if you know of anyone selling one."
Favorite Project Ingredients:  (happy people-building cocktail) Always start with people in mind. After all, what are buildings without the people who engage our built environments? Then go as passive as possible! With passive strategies like orientation, daylight, solar and wind, everyone is much happier. Next, look to regional materials (concrete, steel, earth, block), and finish up with active systems as needed. It's always best for a project to work with the desert ecosystem then for a project to work in the desert ecosystem.
Something You Didn't Know: I have experienced over 100 Grateful Dead Shows … peace man. Now I am working on getting to 100 Widespread Panic shows. Fifty and counting …
Friends: Family, live concerts, mountain and road biking, VW Microbuses, and summer vacations to higher elevations.
Foes: Anything I am not learning from, short-view of things.
"We must be the change we wish to see in the world." – Mahatma Gandhi