"Don't confuse effort with results."
If you hang around John Haddad long enough in your career, you will likely hear the above quote from him. After spending over 20 years with John, like I have, it will be something you will have heard a few hundred times and will become a lesson ingrained into your soul!
I believe John is placing value on being effective with your efforts when he says this. There are tons of books on this subject ie. The Seven Habits of Highly Effective People. I always took this lesson in "effectiveness" as making sure to take a step back and look at the big picture periodically. Time is the most valuable thing. Try not to waste it! In other words, avoid putting effort into the wrong things.
Ray Lucchesi used to tell stories in the office related to this idea. He would talk about the one guy in the office who would spend hours "sanding the study model," which is spending time perfecting something that by its very own nature is temporary and will be tossed aside soon after fulfilling its single purpose. Ray also used to tell stories about a draftsman in his previous office. On the first day of every new project, this person would take out a brand new sheet of vellum and begin drafting the door details. Sure, every project will eventually require a door detail sheet. However, there is a time and a place for this. Door details probably should not come before the team figures out the big idea, the floor plan, and especially not before the team decides what type of doors best fit the concept!
I found there is a dark side to this lesson. There may not be a worse feeling in the world than spending hours, days, or weeks on something that eventually falls short during its big unveiling. When this type of thing happens you may not help but wonder if you were being effective and doing the "right" things in preparation for this event. I experienced this in school when I spent a series of all-nighters on a project only to feel humiliated by a jury member during my presentation. What an empty feeling!
Please do not get this wrong. Failing in trying to be effective is a great thing if you follow it with a little reflection. Failing is part of any good growth model.
I will leave you with a few related quotes to John's old proverb. Please feel free to add to this list!
"Missing the point"
"Missed the mark"
"Chopping down the wrong forest"
"Barking up the wrong tree"
"Off the beam"
"Way off base"
"Wild goose chase"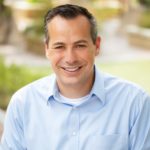 Jason Jorjorian, AIA, LEED AP, brings his passion for architecture, community, sustainability and creativity to every project that he engages. Jason's strengths lie in his capacity to balance both creative and analytical thinking when working on a design solution. His abilities to continuously think about the big picture and uniquely integrate technology into the design process make him a valuable team leader. As a native of Las Vegas, Jason has leveraged his passion and innovative design capabilities toward projects that have meaning in the emerging downtown community while being respectful of our environment. Jason joined LGA in 1999 and has worked on many of LGA's most significant projects. In his free time, Jason coaches soccer.