Back to People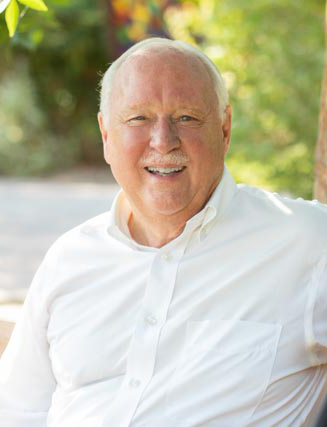 John Lansdell, MSGB, Assoc. AIA
John Lansdell received his first degree in Architectural Technology from Ryerson Polytechnical Institute in Toronto, Ontario. John also holds a Master of Science Degree in Green Building from the San Francisco Institute of Architecture, which he received in 2015. John has a wealth of experience in the profession having practiced for over 40 years. John is known for his integrity and for his passion for sustainability. He believes true sustainability is where all aspects of a project can continue in perpetuity and not take from the environment. John has authored many articles including, "Harmful Chemicals in Construction Materials," and "Green Design, Sustainable Design, and Regenerative Design." John is a voracious reader and a member of the Construction Specifications Institute. He joined LGA in 2006 and has been the Project Manager on LGA's largest projects.
"I was born in London, England during WWII," John stated. "My father was in England in the Canadian Air Force and married my mother in London. At the end of the war we immigrated to Porquis Junction, Ontario, Canada. Although I almost died numerous times during my early childhood, a number of early experiences have influenced my life. These include living at and visiting my grandfather's farm from toddler age to 12 years old and being part of a church group that taught us the philosophies of the Native North Americans. My grandparent's farm was quite sustainable. The only electricity used was for four incandescent fixtures, and rain barrels collected rainwater from the roof at each corner of the house. A large garden provided the family with fruit and vegetables, while chickens and three cows provided eggs, milk and meat. The one Native philosophy that has stuck with me all these years is that we should leave this earth when we die, in the same condition it was in when we came into it."
Favorite Project Ingredients: Daylighting, thermal mass, constructed wetlands, passive heating and cooling and dynamic buffer zones.
Something You Didn't Know: In the spring of 2013, I completed my Master of Science in Green Building. The course was provided online by the San Francisco Institute of Architecture. Sustainable living and green building has long been a passion of mine. We purchased a house in Las Vegas in 2006, and my wife Marlene and I have made major changes in the house that have resulted in more than 50% energy use reduction.
Friends: My best friend is my wife, Marlene. My list of friends is very small, but includes my family and extended family at LGA.
Foes: Cold weather, snow, waste, destruction, potholes and taxes.
"Openness, intimacy, knowledge and love are the essential foundations upon which any healthy existence and any true sustainability must be built"  Tom Bender