Back to People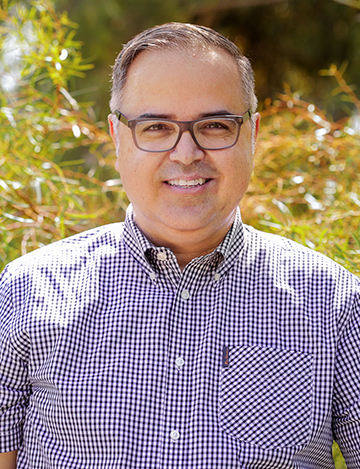 Giovanni Pezzi, Assoc. AIA
Giovanni Pezzi has worked on some of LGA's largest and most complex design projects. Originally from Toronto, Ontario, Canada, Giovanni received his Bachelor of Architecture degree from Carleton University in 1996. Giovanni started with LGA in 1999 until 2011, and returned to LGA in 2015. Giovanni is known for his critical thinking skills, innovative design capabilities, and his ability to translate a client's goals and desires into architecture. He currently focuses his time diving deeply into the design process and assisting in business development and collaborating with talented colleagues on exciting projects.
"I love the desert southwest for everything that it offers, including the short jaunts to the ocean," said Giovanni. I am currently working on my pitch for an LGA satellite office in San Luis Obispo."
Favorite Project Ingredients: A client who values the relationship created through the design process and is able to recognize the value of what we bring to the table — everything else is a by-product of this synergy.
Something You Didn't Know: I always wanted to be a DJ. I spun 45s as a fifth grader at our first school dance.
Friends:  Positive, authentic and loving people.
Foes: I have no time for snobs of any kind.
"There's nothing you can know that isn't known. Nothing you can see that isn't shown. Nowhere you can be that isn't where you're meant to be."  – John Lennon