As we anxiously await the opportunity to return fully to our office environment, we are focusing on how to return to our space, together, collaboratively and safely. Our interior designer, Michelle Rimler, shared the most recent workplace trends for 2020.
Employee Workplace
The employee workplace should be designed as an experience for the staff. It should keep in mind the needs, wants, and preferences of the designers and managers working in it, and the methods that are required to execute the work at hand.
Hybrid Workplace
The hybrid workplace consists of spaces for focus, spaces for collaboration, or spaces for relaxation. Every member of the workforce has entirely different personalities and working styles and therefore requires a different mix of spaces. Designers and managers must focus on how the workplace is used, not just what it's made of.
Amenity Rich Spaces
Providing plenty of practical and appealing amenities is key. These include innovation hubs and maker spaces for group collaboration and innovation sessions. Furthermore, quiet zones and meeting pods are required for focused work and private conversations.
Tech Fusion
Connection everywhere is vital to productivity. Whether it is in furniture or utilities, bringing in skilled and experienced staff to teach us about Data analysis, AI, and a place to come together in all technologies.
Human Connection
Both formal and informal work areas and social areas give staff the ability to be able to foster good relationships with one another. Shared communal spaces help remind us of our shared humanity and society.
Building Communities
Great communities have to be curated. Great workplaces include distinct, authentic work families that encourage each other to grow. Once growth is established, knowledge and collaboration happens organically.
Sustainability
Our own mission and values should be reflected in our working environment. This is an effective way of showing what is possible to a client. Reclaimed furniture and materials also reflect the eco-friendly environment.
Perpetual Beta
What really matters is how the workplace is used over time, as organizations and workforces change. Design should be a process of natural evolution which results in spaces better suited to their users. Workplaces should remain in a state of Perpetual Beta, as ongoing experiments and testing grounds. Companies pivot and grow, and so must their workplaces.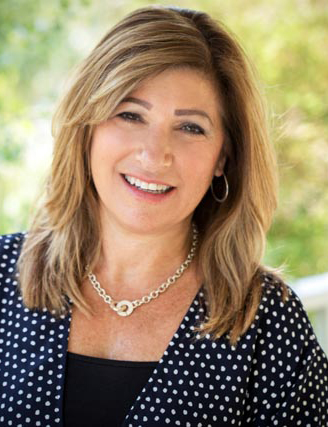 Michelle Rimler has a passion for creating beautiful and functional interior environments. She has diverse industry experience and has engaged clients to develop and interpret business objectives into exciting visual concepts for over 25 years. She has been responsible for strategic visual planning, design and design development, branding, conceptual planning and project management. She serves on LGA's "Fun Committee" and has been actively engaged in the firm culture. Through her involvement in the International Interior Design Association Southwest Chapter's organization (IIDA), she strives to increase the value and understanding of Interior Design as a profession that enhances business value and positively impacts the health and well-being of people's lives every day. Michelle has worked on all of LGA's projects since she joined the firm.