Establishing a healthy building is on the forefront of everyone's mind today. It seems we are all taking responsibility to care for each other and to procure the pulse of the buildings we occupy in our communities. The inherent signal inside each one of us to take care of one another defines our roles in humanity. We hear the internal signal to care and how we respond is the challenge we face.
As designers, we strive to create inspiring places our visitors feel good in. Our intent is to progress a concept with emergent ideas that shift beyond the usual to the unexpected, while always focusing on a healthy process and outcome. Our secret weapon is the importance we place on providing our clients with the knowledge to build a healthier building.
Our mind and body affect the experience we have in any space. Recently, I had the joy of helping my husband by donating one of my kidneys. We had experienced so much planning up to the event I could not explain the details in this short story. But the value compiled in a year of planning was the best investment we could have ever made. We not only planned for all the medical processes but our plan for recovery was equally important.
The healing process was a plan I sincerely jumped into without hesitation. Since this was a scheduled surgery outside of our hometown community, it required an acute action plan. There was a deliberate focus to find a residence for us to occupy for weeks of recuperation. In my valiant research, I combed websites with a specific list of healing properties that became our wellness requirements.
Here are a few of the qualifications we followed that soon became the reason for our speedy recovery in Arizona.
These characteristics attributed to the wellness and recovery of our healing environment.
The home a reflection of who we are – We felt grounded in the space and were able to personalize it.
Quality of the light – There was plenty of quality natural light from morning to the late afternoon, comfortable and free of glare. The nights were dark preventing lighting from the exterior street.
Acoustics – The sound was tempered indoors. There were enough quiet spaces to rest without disturbing noises creating tension or irritation.
Materials –The interiors reflected an inspiring space created with natural wood and tile resilient floor surfaces. They were easily cleaned and disinfected. The soft surfaces were in calming neutrals and accented with pops of color.
Water Quality – Water filters were monitored for cleanliness in all drinking, shower and sink faucets. While additional drinking water filters helped with minerals, all other fixtures were free of chlorine and unhealthy contaminents.
Electro Magnetic Pollution – We checked that the wifi modem location was not located in bedrooms where sleep and rest would be disturbed. The TV and computer were not available in the bedrooms allowing for good rest and sleep as this was the best for our wellbeing.
Indoor Air Quality – The filtration method used to clean the pollutants from the air were updated and air filters were clean and changed often.
Biophilia – It was most important for me that we were connected to nature. An easy step out to the patio was our morning and afternoon dose of healing. We were able to see and look outside at a garden full of trees as well as take daily walks in the mature landscaped community. We knew this would be the way we could ultimately recharge and heal.
Sustainability – Visible improvements to the space, organically incorporated, let 

us know they were conscious and paying attention to the care of sustainability. Solar panels on the roof and a solar heating blanket over the pool sent an intentional message. Marked recycling receptacles inside and out made the process easy to execute.

Maintaining a healthy building – The building was maintained and well taken 

care of. The pool and garden were clean without showing signs of wear.
I realized how full circle this all was as this checklist was part of who I am and the importance of what I do everyday. I am proud to be part of a team that helps make a difference and touches the lives of others; it is irreplaceable. Bringing health, wellness and care to our clients, I believe, gave me the understanding to choose a respite and heal faster in a restorative experience first-hand. This example is why it is important to convey wellness in design and including these elements is essential for people to feel most comfortable.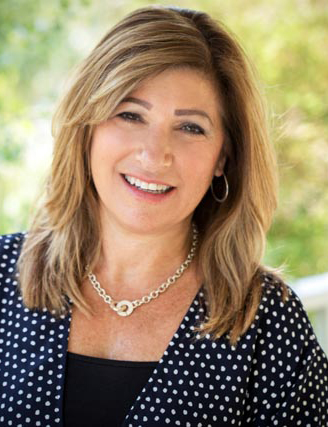 Michelle Rimler has a passion for creating beautiful and functional interior environments. She has diverse industry experience and has engaged clients to develop and interpret business objectives into exciting visual concepts for over 25 years. She has been responsible for strategic visual planning, design and design development, branding, conceptual planning and project management. She serves on LGA's "Fun Committee" and has been actively engaged in the firm culture. Through her involvement in the International Interior Design Association Southwest Chapter's organization (IIDA), she strives to increase the value and understanding of Interior Design as a profession that enhances business value and positively impacts the health and well-being of people's lives every day. Michelle has worked on all of LGA's projects since she joined the firm.