When you think of your childhood, do you think of your carefully curated daily arrival onto your elementary school property? When you think of your earliest lessons in learning, do you think of the classroom? Neither do we, but often this is the architect jargon of educational-spaces intended outcomes. The things that made our own educational experiences memorable had little to do with the dedicated learning spaces themselves. Instead, they had everything to do with the areas around and supporting the learning that made the environment an experience.
At LGA, creating memorable experiences is what we do. That extends beyond visitor experiences to learning experiences. What are the elements that drive an individual to learn? What are the attributes of that space and the things around it that make it more memorable? Our firm recently participated in an industry workshop to improve the student experience for the fifth largest school district in the United States as participants in their first ever student experience workshop, co-hosted by the Association for Learning Environments (A4LE). Brandon McLaughlin, Project Architect and Bob Olson, Project Manager with LGA were in attendance and these were their thoughts and things they heard following the workshop.
One of my first educational experiences centered on ecology, using the nature path adjacent to the recess spaces in my elementary school. I learned that organisms have an impact on other organisms, that soil conditions matter for plants to flourish, and that humans have an impact on the environment. I learned all of this in my seven years at an A4LE MacConnell award-winning Architect's designed elementary school. Now looking back, that nature path was probably purposeful from an architectural  point of view as well as a landscape architecture and civil engineering perspective. As I have developed in my own architectural career, I've learned there are novel approaches  on how to collect stormwater runoff and allow it to seep into the ground at a slow rate. These strategies offer fascinating learning opportunities that allow students to learn about the site, ecology, and engineering all in very simple moves. This was just one example of outdoor learning, but it created a lasting impression on me, and who knows how many more Seaview Sharks.
Two memorable learning moments in particular stand out in my own education. The first happened in the fourth grade. My art teacher, an infectiously creative spirit in a very unconventional classroom arrangement, and a desire to motivate her students to express things freely, taught me to appreciate art and discover something I was passionate about.
The second moment was the very first school field trip we took to Chicago. Having grown up in suburban Chicago for most of my childhood, a trip into the city was always exciting. This was the first of many school field trips to collectively experience Chicago's rich culture with my friends. Thinking back on these memories and the sights we saw, I see now the various opportunities for site-based learning in our globally-driven town, and to capitalize on what the Las Vegas area has to offer both locally and regionally.
If you started asking colleagues, friends, parents or spouses, I would venture to guess most will recall a profound learning experience fueled by two prominent themes: connection to the outdoors; or collaboration, either socially or by design for an intended purpose. These two themes are the tip of the iceberg that can begin to define a memorable student experience.
To blend two prevalent topics, it is interesting to connect what COVID-19 taught us about educational experience, and how much of that experience really was centered around how to  improve the learners' well-being. While COVID-19 gave us the foresight to question the role of schools within our communities, it also opened our eyes to allowing greater access to educational content. Finally, it exposed the need for empathy for our educators, the families and the individual learner. Specifically in the K-12 realm, some learners did extremely well at home. They had sufficient space at their family home, internet connection and solitude to complete their work. For others, it exposed a chaotic life that surrounded their educational experience while at home, which verified school as a safe haven for some. Both scenarios are insightful for what drives a space that fuels a learner's well-being.
Look no further than contemporary research to see that learning is enhanced by low-hanging fruit such as increasing daylighting, creating meaningful views to the outdoors and the outside world, and providing an acoustically balanced and thermally well-performing space. Where the learning is enhanced is by setting the stage for those we learned have chaotic home lives. What spaces are offering them the transition from home to school? Is it merely a cubby they feel is theirs, or is it a space that allows them to decompress from home to school through a careful arrival sequence onto the campus through the building to their homeroom? I don't know the answer to this for each situation, but this is the thought process more educational operators and designers alike need to think about: that the classroom shouldn't be a cell, but a space where learners can perform at their best. This focus on re-design includes thinking of the before and after the "learning" occurs. Much like my experience at my school's nature path, learning occurs in application, and sometimes we can only light the fuse in the classroom and wait for the KABOOM moment to occur.
Another prominent aspect of learning we discovered from the COVID-19 era was student well-being includes consideration for the physical, mental, and emotional health of the student. During the Workshop, we had a recent graduate join our smaller table-group. Only two years removed from his K-12 experience, he was able to provide a fresh perspective to our discussion regarding student well-being. Foremost in his memory was the lack of feeling physically safe. This is understandable given the recurring active-shooter events and catastrophic loss of life in our school buildings in particular. There is a need to protect students from threats, and convey that deterrence to the students to enhance the perception of student safety. This was an interesting distinction.
A challenging issue that needs to be considered in every education project is that mental well-being is at the core of a successful learning experience, and equally involves the student and teacher. A successful learning environment should inspire the teacher so they can inspire the student. One widely discussed area of this includes appropriate technology that provides benefit and value to the teacher's ability to teach and the student's ability to learn.
Our smaller table-group at the Workshop discussed the emotional well-being of the student at length. This area of well-being is perhaps the most difficult to address without additional subject matter experts due to the diversity of emotional health among students and teachers alike. We encourage additional dialogue with mental-health professionals in this arena as the magnitude of this subject on learning environments has profound implications for student well-being and experience.
At LGA we care about creating the best learning environment for any given learner, whether it's a seven year old first grader, or an adult learner at a community college. We strive to provide learners the best backdrop to allow them to learn new skills and grow their knowledge, perhaps to gain a different job and change their family tree. We've found that good student experiences come down to a connection to nature and with others. If those two factors are achieved, you have the makings of a great space for memory creation and learning to occur at a higher rate. We welcome the continued dialogue to know what you are trying to teach, and how we can help you teach it with a memorable experience for all.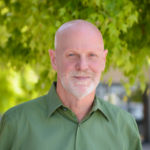 Robert "Bob" Olson  is a Project Manager at LGA and combines nearly 40 years of architectural & planning experience, over 15 years of real estate valuation experience, and nearly 10 years as an Adjunct Instructor within Iowa State University's Department of Architecture. Bob is both a Registered Architect and a Practicing Affiliate Member of the Appraisal Institute in the state of Nevada. As an architect, Bob has been involved in almost all building types of all sizes, functioning as a Project Architect, Project Manager, and Project Designer. He's successfully completed projects in Iowa and a half dozen other states as well as in Mexico and the Middle East. Bob's design work was recognized with eight AIA Design Awards, both at Regional and State AIA levels. He moved to Las Vegas in July of 2019 and looks forward to getting involved with worthwhile causes in the Las Vegas area.