"Company culture" seems to be the biggest buzz word in work-related conversations amongst people my age. I'm 26 and I've learned to fully embrace my millennial-ness. Yes, that means I'm boycotting single-use plastic and I've learned everything I know from a podcast. In my numerous discussions about my new-ish workplace, (I've worked at LGA for just over 18 months) I notice myself championing 3 key points about why I enjoy working for LGA Architecture.
LGA does cool projects that contribute to the community.
LGA fosters a collaborative work environment.
LGA cares. You thought I was going to say, "we drink beer on Friday's," didn't you? That's my next article.
Millennials will make up three quarters of the national workforce by 2025. According to every study ever, millennials have made their priorities in the workplace remarkably clear. 75% surveyed would even take a pay cut to work for a socially responsible company. Socially responsible companies usually do one or more of these things: a) give back to society with donations of money, time, and talent b) have ethical day-to-day business practice, c) give back through special projects.
Beyond all the cool projects, one of the best opportunities I've been provided while working at LGA has been the chance to volunteer ~during work hours~ at Catholic Charities. Once a quarter, LGA sends as many people as possible to donate their time and talent to serving those less fortunate. Those who have participated have done everything from greet Catholic Charities' clients at mealtimes, serve food and drinks, chop and prepare ingredients for meals, to clearing client's meal trays and cleaning the dining commons. Seeing the smiles on the faces of those who enjoyed what might be their only hot meal of the week is even more rewarding than completing that set of construction documents.
This opportunity to volunteer has not only been rewarding for the employees but studies show it also benefits our employer. According to a study on the psychological impacts of giving, "employers that offer opportunities to give back see increased morale and improved workplace atmosphere." The trend towards employees' desire to align their professional career with a higher purpose is ever increasing and has broken generational barriers. At the end of the day, employee engagement and happiness translate to bottom-line results and better business. At least, that's what my podcast said.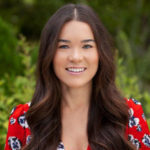 Kylie Kircher, Assoc AIA was born and raised in Las Vegas and grew up playing a variety of sports. Her acumen for competitive soccer secured her spot on the roster at University of Louisiana, Monroe. She returned to Las Vegas to pursue her passion in architecture and went on to graduate from UNLV with a Bachelor of Science in Architecture and a Master of Architecture degree. She believes that architecture should provide comfort, beauty, efficiency, and improve one's quality of life. Kylie was drawn to LGA because of the mutual passion for spaces that connect to the environment, encourage health and well-being, and provide beautiful backdrops for human experiences. Her ultimate goal in any design is to create a better world, to bring communities together, and to create wellness through her design strategies.