Back to People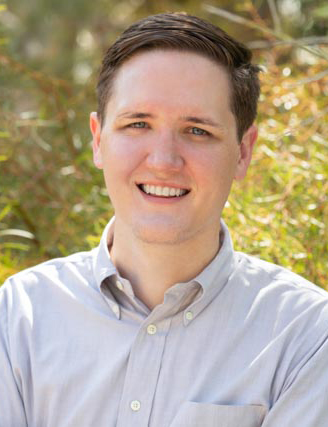 Brandon McLaughlin, AIA, NCARB
Brandon McLaughlin brings a diverse background in educational facilities, hospitality and technical acumen. He received an undergraduate degree in sociology, highlighting his passion for generating social spaces that encourage interaction, building communities and enriching learning. Brandon's strength of creatively merging stakeholder vision with pragmatic realities lends well throughout the design process for culturally significant and high performing designs. As a young architect coming to Las Vegas with a history in urban environments, he sees the city's growth opportunities that are essential throughout the desert southwest to sustain a culturally enriching community and thriving urban habitat. Brandon joined LGA in early 2018. He has experience and expertise in educational facilities, STEM facilities, integrated and project-based learning environments. In his free time he rides in spin class and travels.
"Whether catching a show, driving to the beaches of the Pacific or exploring a new small town, I love to stay active," Brandon said. "I've played soccer for nearly all of my life, been a MLS season ticket holder and EPL/SerieA enthusiast. Additionally, I have participated in basketball, rowing(crew), spin and long-distance bicycling. My fiancé, Erica, is a Las Vegas native and interior designer. We enjoy watching movies, trying new restaurants, spirits and brews and going to Disneyland."
Favorite Project Ingredients: User participation, collaboration, genuineness and willingness.
Something You Didn't Know: I once rode my bike from Seattle to Portland.
Friends: Sun devils, family, NACsters, bicyclists, beer snobs, Acura drivers, Seattle-ites, beach vacationers and boat owners.
Foes: Wildcats, Huskies and people that have "been there, done that."
"Boldness has genius, power and magic in it. Whatever you can do or imagine you can do, begin it now!"  – Johann Wolfgang von Goethe